A picture says more than 1,000 words
We've seen a massive melt-up in risk assets since Election Day. And yes, Bitcoin is again the best performing asset, followed by European and UK equities. Safe assets such as bonds and gold have been performing relatively poorly since November 3rd.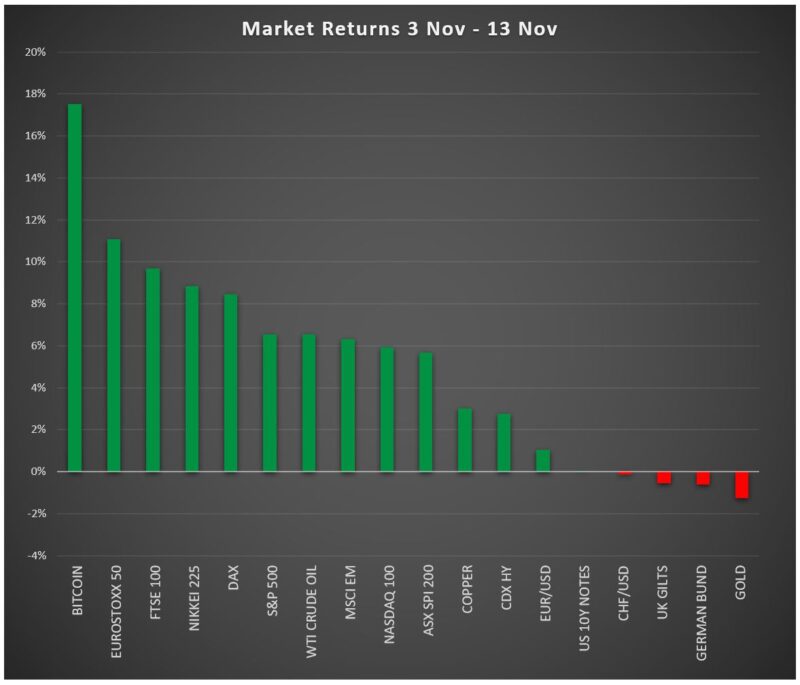 Let's now compare this to the period two weeks prior to the Election Day. Again, a picture says more than 1,000 words, but this time it's a completely different one. Melt-down instead of melt-up, but with one exception: Bitcoin.
Bitcoin doesn't care much about the stock market, the bond market, or oil. It's a different beast, and its uncorrelated nature makes it a valuable portfolio allocation.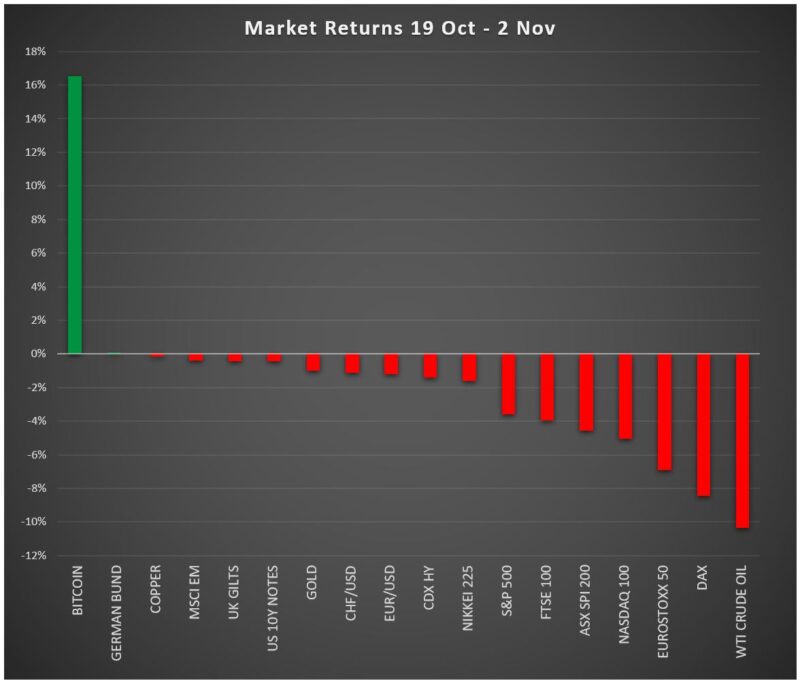 (Calculations use prices of the currently actively traded futures contract. Source: Bloomberg L.P.)
Stay safe and #happytrading.